IntelinAir is a leading company in the

precision agriculture

space.  We empower farmers by providing them with easy-to-use and actionable expert analysis of high-resolution images from frequent overflights of their fields.
Farmers use IntelinAir to make data-driven decisions to improve operational efficiency, yields, and profitability, using real-time information in an easy-to-use-format delivered to their phones or tablets.
Currently, IntelinAir is focused on supporting corn and soybean farmers in Illinois, Iowa, Ohio, and Indiana, and are rapidly growing our footprint.  We are located with dual headquarters in San Jose, California, and Champaign, Illinois.  Our team of dozens of renowned PhD scientists, engineers, and agronomists combines the people and technology that put the full power of precision farming into farmers' control.
SENIOR MANAGEMENT TEAM
We bring the expertise and research of more than a dozen
PhD engineers and scientists and business leaders to your field.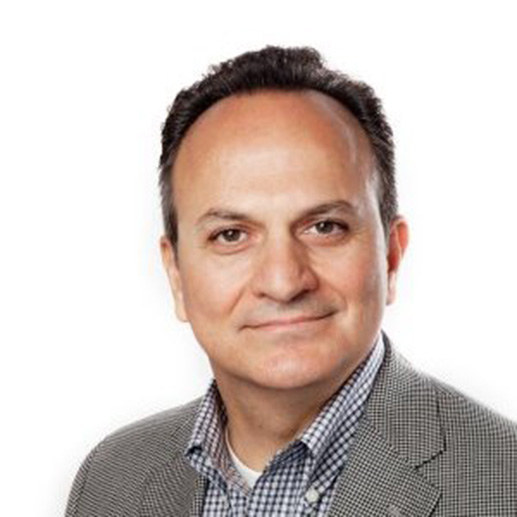 Al Eisaian(BSEE & MBA)CEO
Read Bio
As co-founder of IntelinAir, Al turned his passion for harnessing and transforming data into insights toward agriculture, focusing on the challenges of feeding a growing population and improving slim margins for growers. Before IntelinAir, Al co-founded three data analytics companies—IconApps, Integrien Corporation, and CreationPoint Systems—all with successful exits, and held leadership roles at LowerMyBills and Minebea. He holds a BSEE from Oklahoma State University and an MBA from Pepperdine University.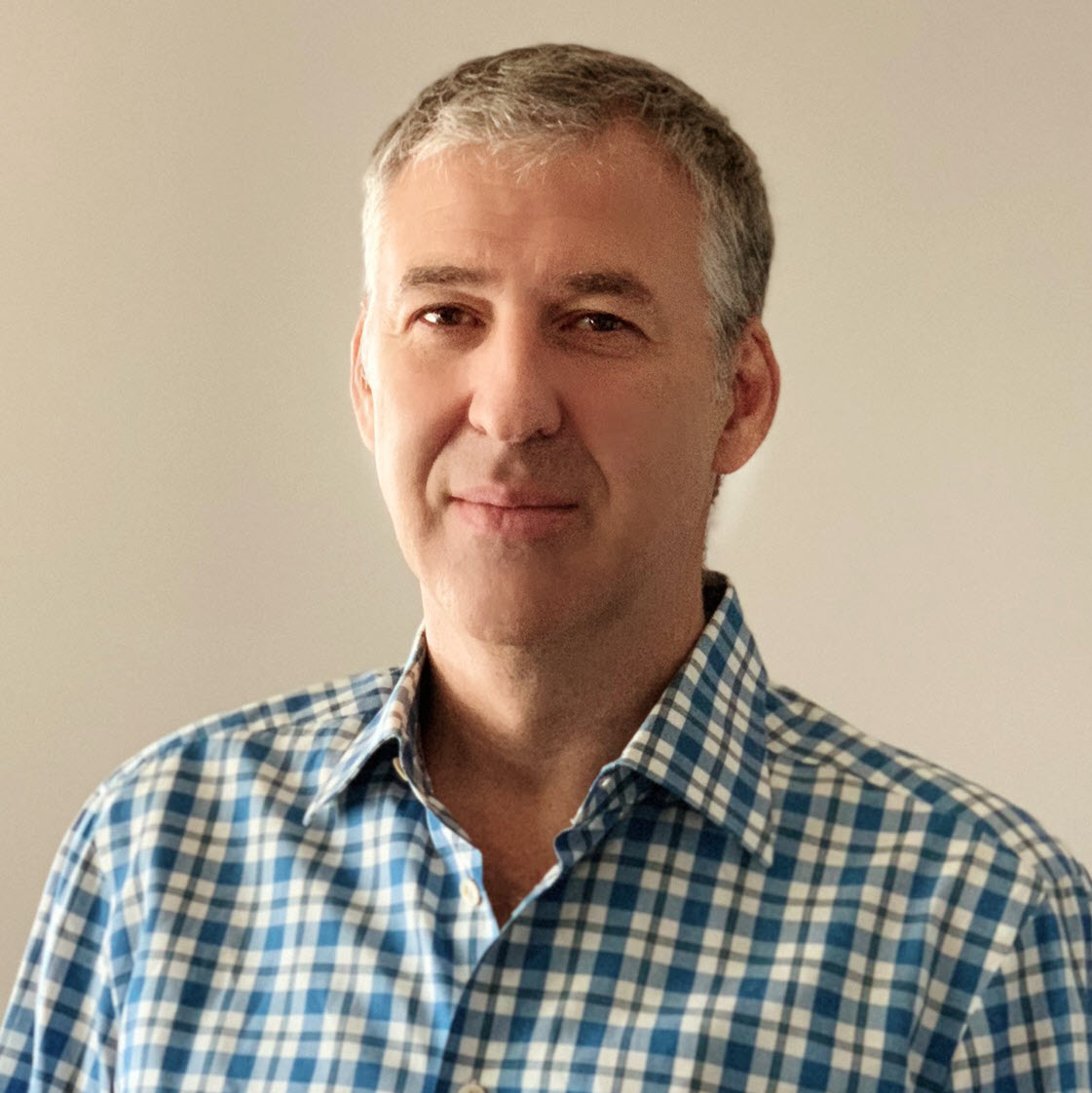 Adrian TudorChief of Product
Read Bio
Adrian drives IntelinAir's product vision, strategy, design, and development to provide growers and their partners with intelligent insights to make strategic management decisions. Prior to IntelinAir, Adrian led R&D at VMware, the building of the behavior learning Alive platform at Integrien, and built database performance solutions for the world's top DB engines at Quest Software. Adrian studied CS at Long Beach State, earned a BA in Business from the University of Phoenix and holds an Executive Management degree from USC.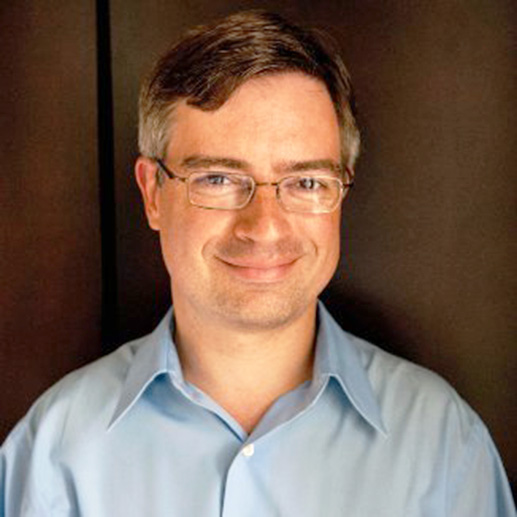 Greg Rose (BSIE & MBA)Business Development & Strategy
Read Bio
Greg oversees product management and go-to-market strategy for IntelinAir. Greg has led several early-stage startup companies, helping bring innovative new products to market in areas such as payments/tokenization, big data/supply chain, mobile app analytics, and IT performance management. Greg earned an MBA from UCLA and a Bachelor of Science degree in industrial engineering from Northwestern University.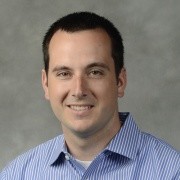 Josh ThornsbroughVP Sales & Marketing
Read Bio
Josh leads the Customers Success Team, engaging strategic partners, deepening relationships, and continuing to build on IntelinAir's mission to help growers and their agronomy partners make proactive decisions with verifiable results. He grew up on a family farm and spent the past ten years in leadership roles at top agricultural companies GROWMARK and Crop Production Services (now Nutrien Ag Solutions). Josh earned a Bachelor of Science in ag business and industry management from Illinois State University and an MBA from the University of Phoenix.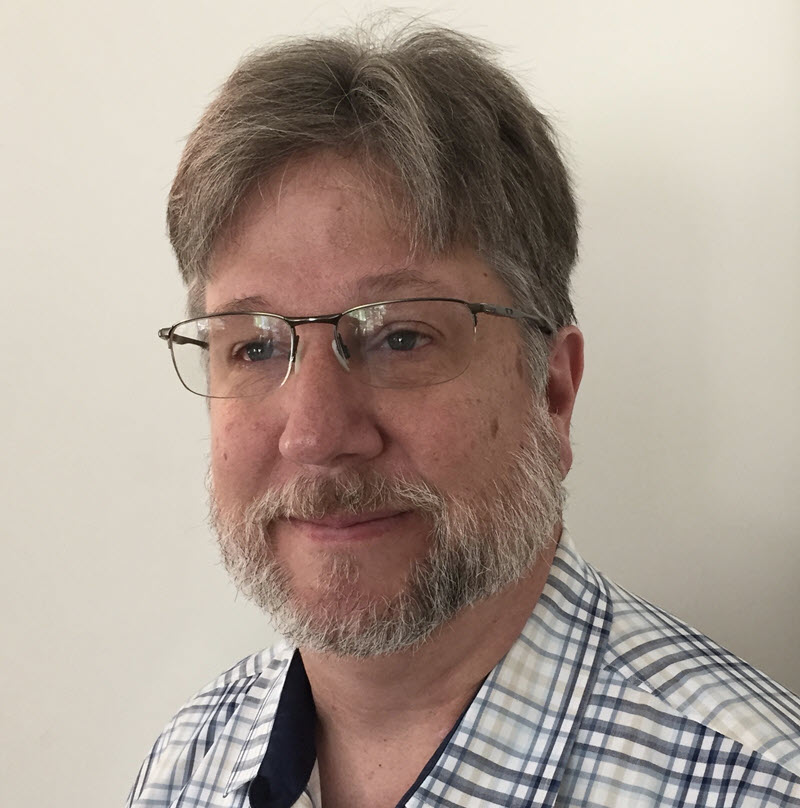 David WilsonVP of Web and Cloud Engineering
Read Bio
David leads the engineering team in their efforts to tie together image processing, data analytics, and end-user interfaces. A software architect with 25 years of experience and a history of creating solutions for budding technology, David most recently led the VMware team in designing and building high scale data analytics platforms for VMWare Cloud Management. David earned a bachelor of science degree in information and computer science from the University of California, Irvine.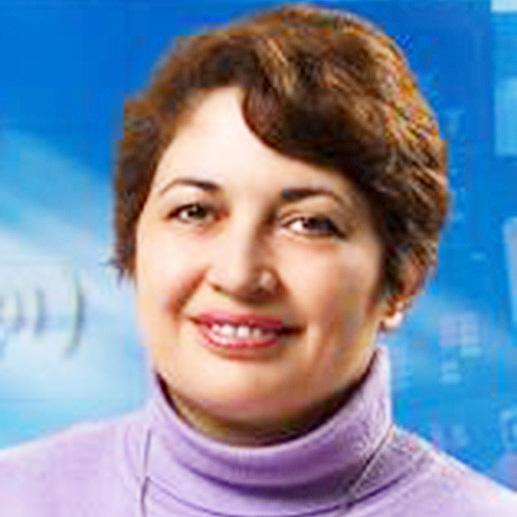 Naira Hovakimyan, PhDChief Scientist
Read Bio
Naira brings her extensive research experience in control and optimization, neural networks, and autonomous systems to guide data science developments at IntelinAir. Naira is a Professor of Mechanical Science and Engineering at the University of Illinois at Urbana-Champaign (UIUC). She holds a Master of Science degree in theoretical mechanics and applied mathematics from Yerevan State University in Armenia and a Ph.D. in physics and mathematics from the Institute of Applied Mathematics at the Russian Academy of Sciences in Moscow.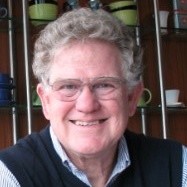 Jack Paris, PhDHead of Remote Sensing
Read Bio
Jack uses his 47 years of experience in remote sensing and GIS—including work done for NASA, Jet Propulsion Laboratory, Lockheed, DigitalGlobe, MicroImages, and EarthMap Solutions—to design the proprietary sensors behind the collection of AgMRI's industry-leading image resolution that drives our precision insights. Jack holds a Bachelor of Science in atmospheric sciences from the University of Washington and a Bachelor of Science in physics and Ph.D. in meteorology from Texas A&M University.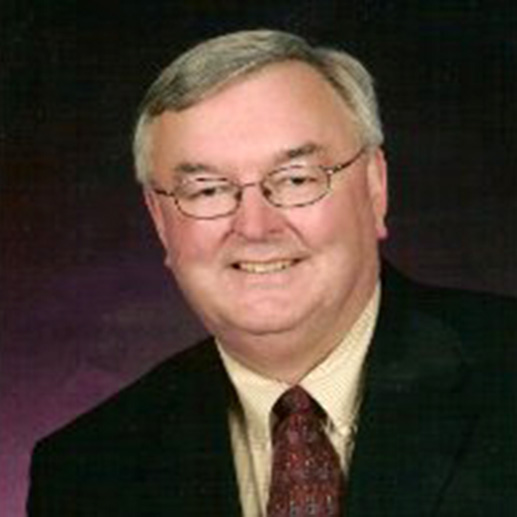 Dr. Harold ReetzChief Agronomist 
Read Bio
Harold contributes years of agronomic expertise to help the AgMRI development team create the algorithms and machine learning tools to pinpoint and alert farmers to the issues that affect yield. He brings 40 years of experience in production systems, high-yield management, and use of digital technologies in agriculture. Harold earned a Ph.D. and Master of Science in crop physiology and ecology as well as a Bachelor of Science in agricultural science-agronomy from Purdue University.
OUR ADVISORS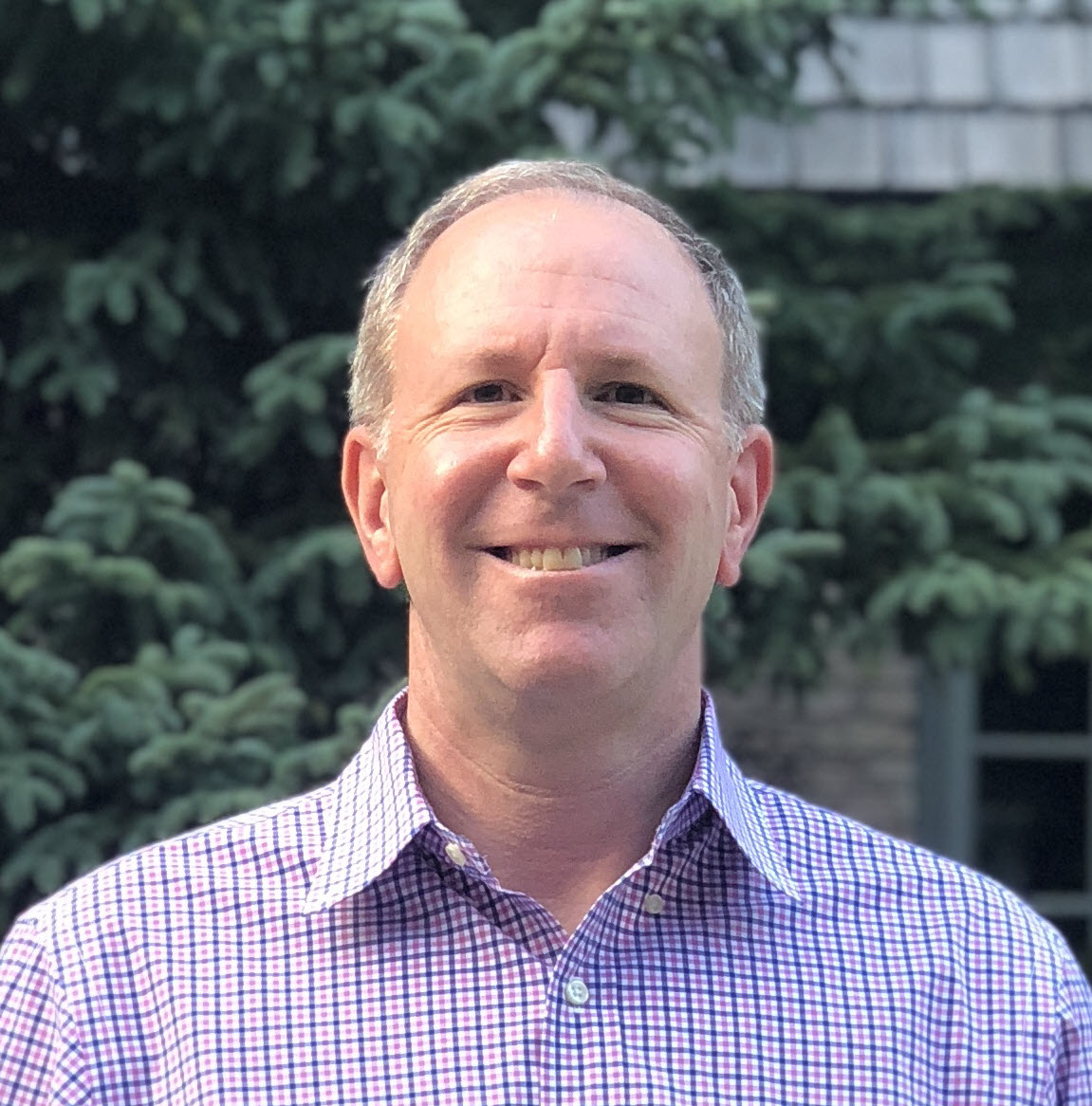 Douglas HirshDirector
Read Bio
Doug is an investor in farmland and an angel investor in agriculture technologies and has a long history in farmland fund management. His passion for farming led him to pursue a career in farming and real estate by launching the Dough Farms Opportunity Funds. Doug holds a degree in accounting from the University of Illinois and an MBA from the University of Chicago.
Robert Saik, PAg, CACDirector
Read Bio
Founder of The Agri-Trend® Group of Companies (now a division of Trimble Inc.), Robert is a Professional Agrologist and a Certified Agricultural Consultant. His technical strengths lie in soil chemistry, plant physiology, and crop nutrition. Robert has played a foundational role in the introduction of many new technologies in the agricultural sector. Robert holds a Bachelor of Science in ag from the University of Alberta.
Joseph Byrum, PhD, MBA, PMPSenior Advisor
Read Bio
Chief Data Scientist at Principal Global Investors, Dr. Byrum leads data analytics, operations research, and artificial intelligence systems. For the past 20 years, he has been actively involved in global soybean research. Byrum holds a Bachelor's in Crop and Soil Science and a Master's in Genetics from Michigan State, as well as a Doctor of Philosophy in Genetics from Iowa State and an MBA from the University of Michigan.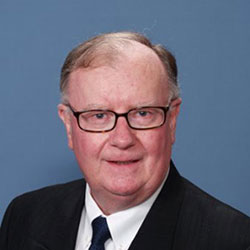 John PowerSenior Advisor
Read Bio
President and Senior Advisor of LSC International, Inc., a firm that provides consulting services to clients on a global basis, John has worked with industries including ag biotech, seed, crop protection, irrigation, grain storage and handling, production, and food processing. He holds a Bachelor's in Communications and a Master's in Economic Science from University College Dublin, and an MBA from Harvard Business School.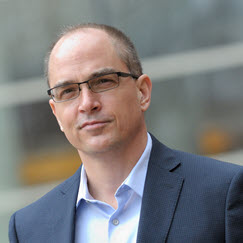 Robert J. Brunner, PhDAdvisor
Read Bio
Dr. Brunner co-leads the Illinois Data Science Initiative, is a professor in the College of Business at the University of Illinois and has affiliate faculty appointments in several additional departments. His research focuses on the application of statistical and machine learning to a variety of real-world problems, and in making these efforts easier, faster, and more precise. Brunner holds a PhD from Johns Hopkins University.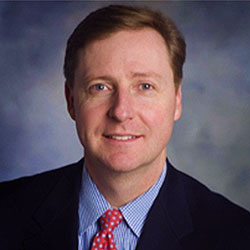 Mark HoldsworthAdvisor
Read Bio
Mark is the Operating Partner and Co-Founder of Tennebaum Capital Partners, LLC, a leading alternative investment management firm that has invested in excess of $16.5 billion in over 450 portfolio companies. He holds a Bachelor of Arts in physics from Pumona College, a Bachelor of Science (cum laude) in engineering and applied science from the California Institute of Technology, and an MBA from Harvard Business School.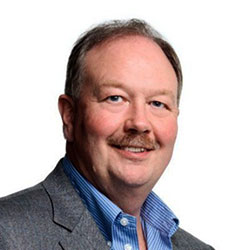 Peter LaceyAdvisor
Read Bio
Peter founded and serves as Chairman of Cervus Equipment Corporation, a world-leading equipment dealer, powered by iconic brands John Deere, Peterbilt, Bobcat, CMI, JCB, Clark, Sellick, and Doosan, with 64 dealerships across Canada, New Zealand and Australia. Peter is a graduate of the Institute of Corporate Directors Education Program at the University of Toronto.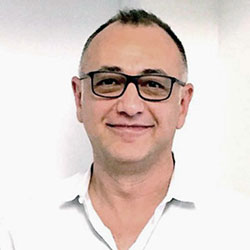 Paolo Pirjanian, PhDAdvisor
Read Bio
Paulo is the founder and Chief Executive Officer of Embodied, Inc., a robotics and artificial intelligence company that aims to revolutionize care and wellness, enhancing the quality of life for individuals and families. Paulo brings several years of startup experience in leading technology innovation to his role as an IntelinAir advisor. He holds a PhD in robotics, computer science and computer vision from Aalborg University in Denmark.