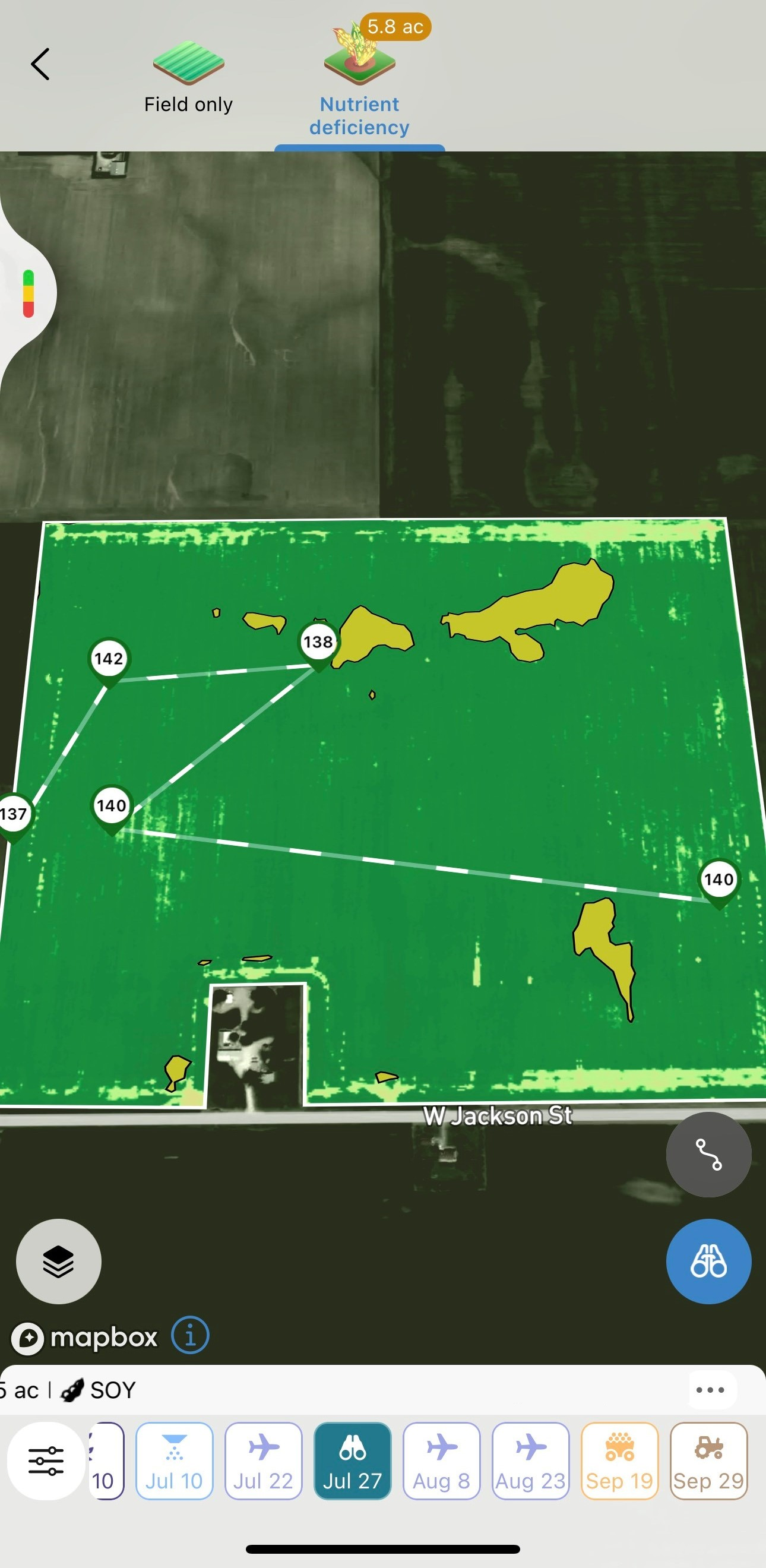 In the world of modern agriculture, staying ahead of challenges and making informed decisions can often feel like a complex puzzle. Farmers, ag retailers, and stakeholders in the agricultural industry are no strangers to the unique hurdles posed by unpredictable weather conditions, in-season crop management, and ever-evolving field issues.
Questions abound: 
Which fields require immediate attention? 

What are the latest field-related concerns? 

Did the crops survive that late freeze? 

Do specific fields or portions of fields need replanting? 

Is there evidence of weed escape following herbicide application? 

Are there early signs of a potential disease outbreak? 

How can I effectively harness the potential of biologicals? 

And, crucially, how do I prioritize the myriad of fields demanding action? 

How can I make more informed nutrient decisions for the coming season?
At Intelinair, we understand the gravity of these questions and the critical importance of timely, data-driven answers. That's why we've developed a groundbreaking, proprietary AI-powered platform to provide farmers and retailers with accurate, real-time insights into field conditions. Our AGMRI platform equips you with the knowledge needed to make informed, timely decisions regarding crop management, fertilizer application, weed management, and other aspects of crop production.
The Power of AI in Agriculture
AGMRI harnesses the vast potential of cutting-edge technology. By leveraging vast volumes of high-resolution imagery and comprehensive weather data, we go beyond the surface to detect subtle changes in crop health. We identify potential issues such as nutrient deficiencies or disease outbreaks with unparalleled precision and even predict future yield potential.
Imagine having a digital assistant that continuously monitors your fields, providing you with actionable insights and warnings in real time. That's the power of our AI platform, and it's changing the game for agriculture.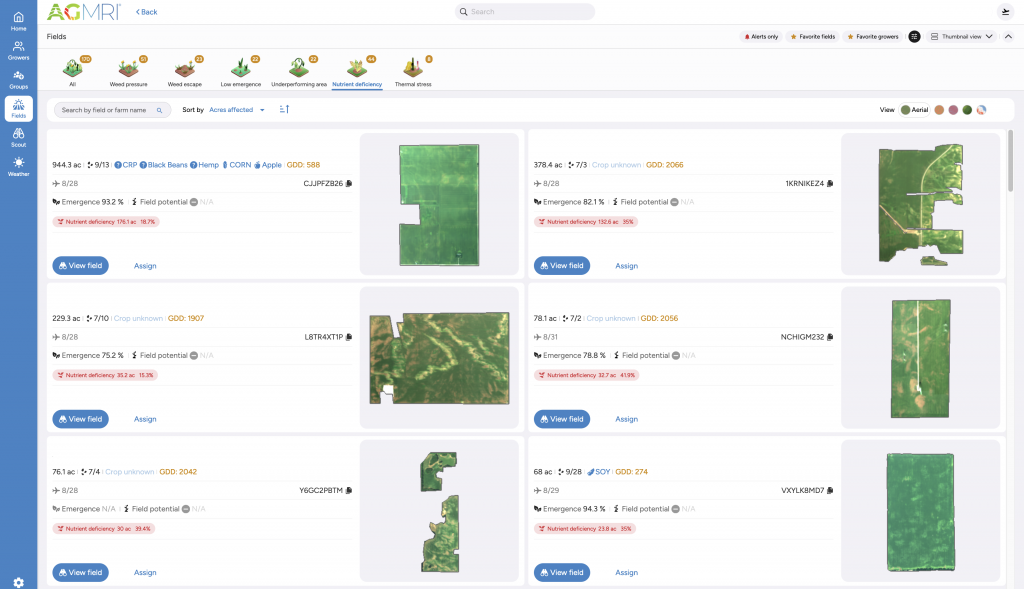 Exploring the Inner Workings
In this blog series, we'll take you behind the scenes in AGMRI. We'll break down the main concepts and elements the platform operates on, giving you a glimpse of how these algorithms work and the data they rely on. So, the next time you receive an alert from Intelinair, you'll have a deeper understanding of what's happening "under the hood."
Coming Up Next
In our upcoming blog, The Data that Drives Insights, we'll delve into the types of data that fuel our advanced analytics and inform our machine learning models. Stay tuned for a comprehensive exploration of the data that underpins the intelligence of our platform. If you are interested in learn more, feel free to Contact Us.