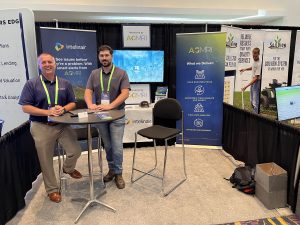 If you are attending the Tech Hub LIVE event in Des Moines on July 24-26, stop by and see us at exhibit #409 in the Expo.
Intelinair's Director of Business Development, Kevin Krieg, will be part of a panel discussion, "Modernizing Scouting: Embracing Innovation for Enhanced Crop Health and Yield," on Wednesday, July 26, at 9 a.m. CT. In this session, panel members will discuss how implementing technology in your scouting program can elevate yield and conserve resources. Check out the session description below for full information:
Modernizing Scouting: Embracing Innovation for Enhanced Crop Health and Yield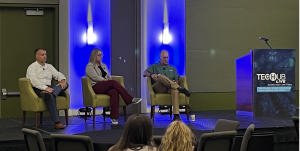 Scouting can make or break the success of your crop. This session will teach you how to integrate technology into your scouting practices to protect yield, prioritize resources, and maximize productivity.
Join us to learn how to modernize your techniques and take your crop health and yield to the next level:
Gain practical approaches to high resolution imagery for directed scouting and prescriptions
Learn how to identify field issues before they become major problems, enabling you to take proactive measures to protect your crops
Discover innovative approaches to improve scouting productivity and mitigate the pressures of labor challenges in agriculture
---
About Intelinair
Intelinair elevates agronomic management decisions by providing insights all season long to farmers and ag retailers through its easy-to-use interactive platform AGMRI. High resolution aerial imagery from fixed wing airplane, satellite, or drones provides whole field views increasing efficiency by prioritizing fields and offering assurance that fields are monitored and reviewed for timely decision making and identifying sustainability opportunities. Intelinair analyzes millions of acres in the U.S. and several other countries from its headquarters in Indianapolis, Indiana. Take action through informed management decisions at agmri.com.
®Trademark of IntelinAir, Inc.